Saudi Elenex 2023 Exhibitors List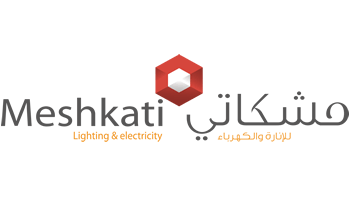 Since 2009, Mishkati has been racing to provide integrated solutions for professional lighting systems with 18 branches in Saudi Arabia and a branch in Kuwait, in our field we develop our products and services that benefit our customer, such as:
Free lighting distribution service through our online store. Guarantees up to 30 years.
An online store with multiple payment options.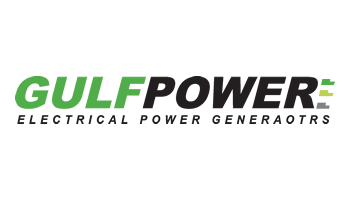 GULF POWER is a leading manufacturer of electrical generators in the KSA, proudly adhering to the highest industry standards. As a local manufacturer of generators in Saudi Arabia, we hold a SASO quality mark certificate and have obtained ISO certificates in administrative organization processes (ISO 18001 / ISO 14001 / ISO 9001 / ISO 45001). Our generators are also earthquake resistant, with a Seismic Certificate, and have been certified with the UL2200 (UL Listed Genset) certificate.
| Company Name | Country | Stand No. | Sector |
| --- | --- | --- | --- |
| Changshu Ronxin Nonwovens Co.,Ltd | China | 4-221 | Renewable and Clean Energy / Hydro Power Technology |
| Changzhou Broad New Materials Technology Co.,Ltd | China | 4-225 | Smart Building and Technology, Electrical Equipment, Home Appliance |
| Changzhou Babel Industrial Co.,Ltd | China | 4-316 | Electrical Materials / Constructions Materials, Equipment |
| Fujian Viking Industry Co.,Ltd | China | 4-211 | Water Management Tools |
| GREE Electric Appliances of Zhuhai | China | 4-117 | HVAR |
| Guangdong Done Power Technology Co., Ltd | China | 4-302 | Electrical Materials / Lighting Technologies |
| Guangzhou Sat Infrared Technology Co., Ltd. | China | 4-209 | Lighting & Lighting Technology |
| Haining Kangming Lighting Electric Appliance Co.,Ltd | China | 4-308 | Home Appliances, Lighting and Fittings |
| Jiangsu Huapeng Transformer Co., Ltd (Jshp) | China | 4-314 | Electrical Materials / Lighting Technologies |
| Jiangsu Orient Industrial | China | 4-326 | Electrical Materials / Constructions Materials, Smart Building and Technology |
| Kingsun Optoelectronic Co., Ltd. | China | 4-215 | Lighting Fittings, Lighting Technologies, Electrical Materials / Hydro Power Techology |
| Kunshan Yuhuan Package Materials Co.,Ltd | China | 4-227 | Electrical Materials,Home Appliances, Smart Building and Technology |
| Linyi Greens Trade Co.,Ltd | China | 4-223 | Electrical Materials, Solar Energy |
| Nicron Lighting Co., Ltd | China | 4-310 | Lighting Technologies / Lighting and Fittings |
| Ningbo Yourlite Imp & Exp Co., Ltd | China | 4-207 | Lighting Fittings, Lighting Technologies, Electrical Materials |
| Shenzhen Coming Technology Co.,Ltd | China | 4-203 | Lighting Fittings, Lighting Technologies, Electrical Materials, Constructions Materials |
| Shenzhen Lumimore Lighting Co., Ltd. | China | 4-306 | Lighting Technologies / Lighting and Fittings |
| Shenzhen Yoshine Lighting Co.,Ltd | China | 4-205 | Lighting Technologies / Lighting and Fittings |
| Taizhou Fastener Import Export Co.,Ltd | China | 4-324 | Smart Building and Technology, Electrical Equipment, Home Appliance |
| Yangzhou Qionghua Tools Co.,Ltd | China | 4-320 | Renewable and Clean Energy / Hydro Power Technology, Smart Building and Technology |
| Gluhend India Pvt Ltd. | India | 4-420 | Electrical Materials, Lightd and Fittings |
| STI Industries | India | 4-509 | Electrical Materials |
| Tecnoware | Italy | 4-522 | Power Technology System |
| Al- Janoub Electric Light | Kingdom of Saudi Arabia | 4-537 | Lightings & Fittings |
| Al Nasser Group | Kingdom of Saudi Arabia | 4-202 | Lightings & Fittings |
| Al-Asasyah Basic Electronics Company | Kingdom of Saudi Arabia | 4-117 | HVAR |
| Alkhorayef Commercial Co. | Kingdom of Saudi Arabia | 4-214 | Electricity |
| ALRAED ALARABI Co., Ltd. | Kingdom of Saudi Arabia | 3-303 | Lighting & Fittings |
| Dar Al Mustafa Trading | Kingdom of Saudi Arabia | 4-347 | HVAR |
| Hesham ElSewedy Trading Co. Ltd. | Kingdom of Saudi Arabia | 3-626 | Electricity, Lighting & Fittings |
| Interra Technology | Kingdom of Saudi Arabia | 4-541 | HVAR, Electricity, Smart Home, Building & City Technologies |
| Mejdaf Trading Company | Kingdom of Saudi Arabia | 4-343 | Electricity, Smart Home, Building & City Technologies, Renewable and Clean Energy |
| Mitsubishi Electric Saudi Co Ltd. | Kingdom of Saudi Arabia | 4-514 | Electricity |
| Noor Fanoos Trading Company | Kingdom of Saudi Arabia | 4-403 | Interior Design & Finishing |
| Rawafd International Company | Kingdom of Saudi Arabia | 4-529 | Electricity, Smart Home, Building & City Technologies |
| Saudi Diesel Equipment Co. | Kingdom of Saudi Arabia | O-259 | Electricity |
| Saudi Electric Services Polytechnic (SESP) | Kingdom of Saudi Arabia | 4-335 | Center of Vocational Training |
| SEEN Lighting Factory | Kingdom of Saudi Arabia | 4-231 | Lighting & Fittings |
| SIBCA Electronic Devices Co. Ltd. | Kingdom of Saudi Arabia | 4-541 | HVAR, Electricity, Smart Home, Building & City Technologies |
| Smart Homes Ltd Co | Kingdom of Saudi Arabia | 4-334 | Lighting & Fittings, Electrity, Smart Home, Building & City Technologies |
| Smart Wise | Kingdom of Saudi Arabia | 4-345 | Lighting & Fittings, Smart Home, Building & City Technologies |
| United Verde Company for Trading | Kingdom of Saudi Arabia | 4-503 | HVAR, Water Technologies & solutions |
| Global Water Solutions Ltd. | Luxembourg | 1A-726 | Water Management Tools |
| Davis Malaysia Sdn Bhd | Malaysia | 4-317 | Electrical Materials |
| Fingate Technologies PTE. Ltd | Malaysia | 4-416 | Smart Home , Technologies, Smart City Technologies |
| Mikro Busway Sdn. Bhd. | Malaysia | 4-426 | Electrical Materials |
| Power Plug Busduct SDN BHD | Malaysia | 4-526 | Renewable and Clean Energy / Hydro Power Technology |
| United MS Electrical Mfg (M) SDN BHD | Malaysia | 4-319 | Electrical Materials |
| LuxLighting | Moroco | 4-427 | Lighting Technologies / Lighting and Fittings |
| Fast Cables (Pvt) Ltd | Pakistan | 3-135 | Electrical Materials |
| Super Asia Muhammad Din Sons Ltd | Pakistan | 3-238 | Electrical Materials / Renewable |
| GRENTON Ltd. | Poland | 4-315 | Smart City Technologies , Smart Home Building, Remote Sensing |
| ZAPEL S.A. | Poland | 4-422 | Lighting Fittings, Lighting Technologies, Electrical Materials |
| Energoservice | Russia | 4-321 | Electrical Materials |
| S&S Co.,Ltd | South Korea | 1B-310 | Electrical Materials and Technologies |
| JSV Technical Co. Ltd | Thailand | 4-511 | J.S.V. Technical Co., Ltd. |
| National Switch Gears Equipment Trading L.L.C. | UAE | 4-419 | Electrical Materials and Technologies |
| Pneumatic Vacuum Elevators | USA | 1B-314 | Smart Home Technology / Vacuum Elevators |